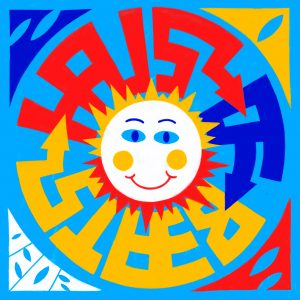 HAUS OF BEATS 206 Artwork: Jabier Rodriguez Aste hontako aurrerapenetan… / This week promos… Maajo, Andrei Orlov, Kincaid, Magic Drum Orchestra, Tokyo Prose, Red Axes, Kuno eta The magus Project-en hurrengo lanak.. ..eta askoz gehiago. / …and many more. Tracklist:
Maajo – Meje Ibo (Queen Nanny) out tbc 2020
Andrei Orlov – The Hour Of Peace (Opilec Music) out 18 may
Kincaid – Provisional Disturbance (Futureboogie Recordings) out 15 may
Magic Drum Orchestra – Two B's One White ft. Farda P (Minor Science Remix) (Tru Thoughts) out 8 may
Tokyo Prose – Rescue (The North Quarter) out 8 may
Red Axes – They Game (Dark Entries) out 8 may
Kuno – South West (777 Recordings) out 7 may
The Magus Project – High Counters (Back Of The Queue Remix) (What Sonic?) out 8 may
Father Alien – I Don't Care (Self Released, 2020)
Liðvarð – Kosmosis (Gated Recordings, 2020)
Healing Force Project – Temporal Pole (Jazz-O-Tech, 2020)
Solitary Dancer – Getting Reaquainted With Myself (Private Possesions, 2020)
Coltren – Perfil (Slow Mix) (So Dens, 1997)
4Hero – We Who Are Not As Others (Jazzanova Mix) (Talkin' Loud, 1998)
Romanthony – The Wanderer (Prescription Music, 1995)
The post
HAUS OF BEATS 206
appeared first on
Arrosa
.
Podcast: Play in new window | Download